Since as early as he can remember, Dave Doetsch has loved anything associated with the off-road lifestyle, especially anything that involved Jeeps. As a child, seeing a lifted truck or 4×4 vehicle reminded him of the old school monster trucks that he saw smashing cars at the local state fair. When high school opened the door (literally) to a driver's license, Dave learned how to drive in a well-used 1979 Jeep CJ5 that was mildly lifted on 33" tires. He spent many a night tinkering with the motor & suspension, trying to get as much horsepower as possible out of its tired Chevy 350 motor, and articulation from the bottomed-out leaf springs. He also spent time researching parts and accessories that he could install himself, to make the Jeep fit more of his own personality. Not long after, Dave's driveway was filled with friends wanting to get lift kits installed or stereo systems tuned. Dave soon found himself owning not one, two, or three Jeeps – but rather seven! They ranged from CJ5s to Wranglers and all had a hand in allowing him to earn his shade-tree mechanic skills.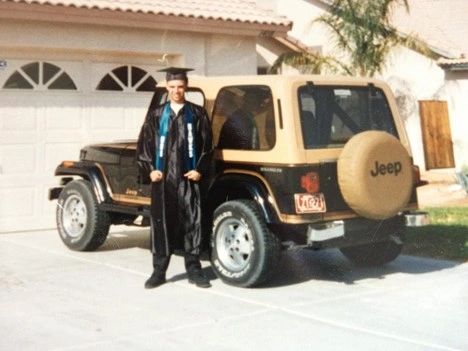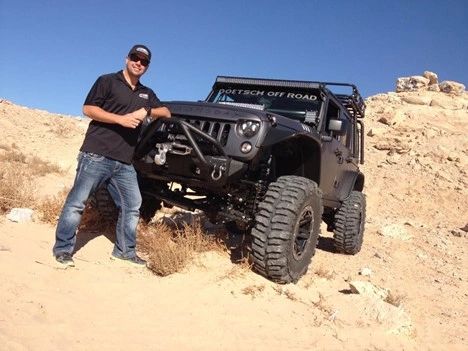 In college at Arizona State University, Dave began pursuing a degree in mechanical engineering just so he could be closer to anything related to the automotive business. Right out of college in the early 2000s, he opened his first automotive accessories shop, called Doetsch Concepts in Tempe Arizona. It was a mix of anything related to customizing your vehicle and was the building blocks for today's Doetsch Off-Road shop.
THEN: Doetsch Concepts circa 2001                        NOW: Doetsch Off-Road circa 2022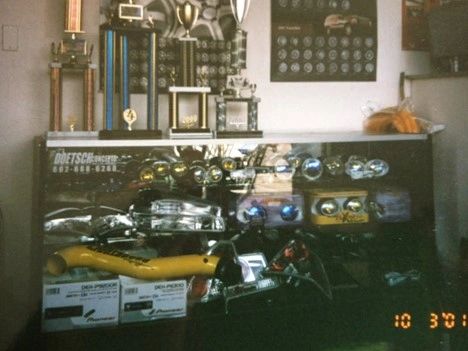 With the advent of the Jeep Wrangler JK, Dave saw an opportunity to bring to market fresh ideas in how to customize a Jeep. It wasn't long before Doetsch Off-Road became involved with some of the largest brand names in the automotive industry in order to visualize, design and build project vehicles that the manufactures could use for trade shows, magazines, marketing collateral & events.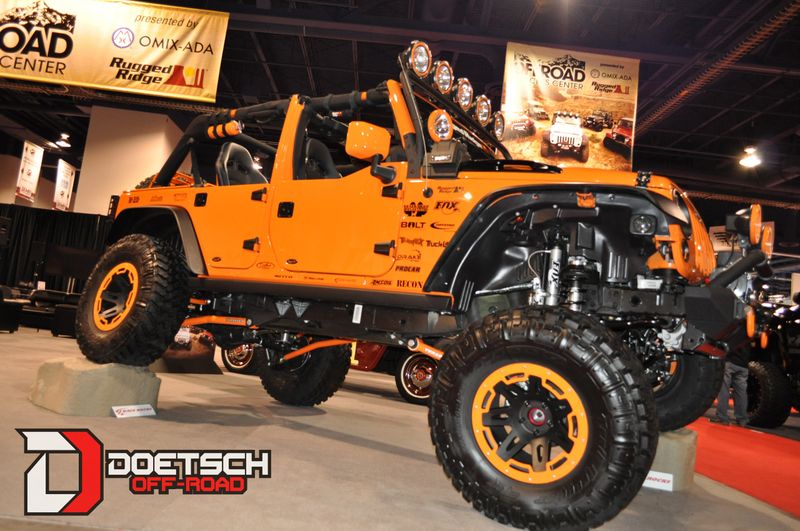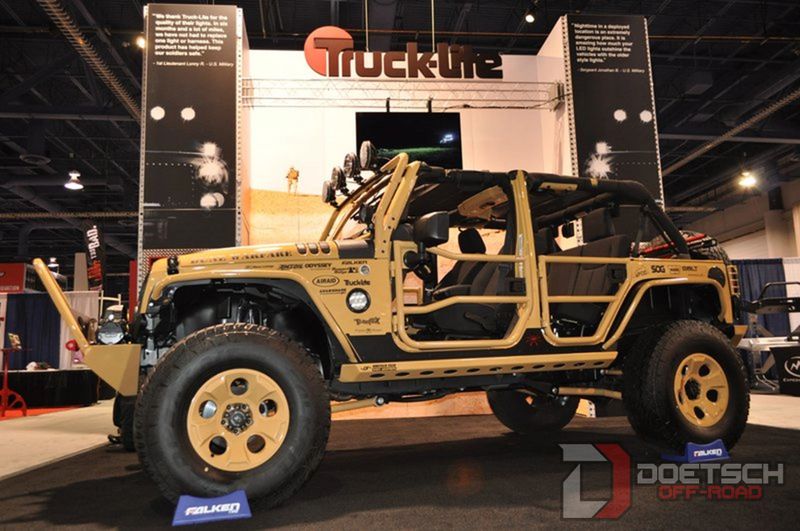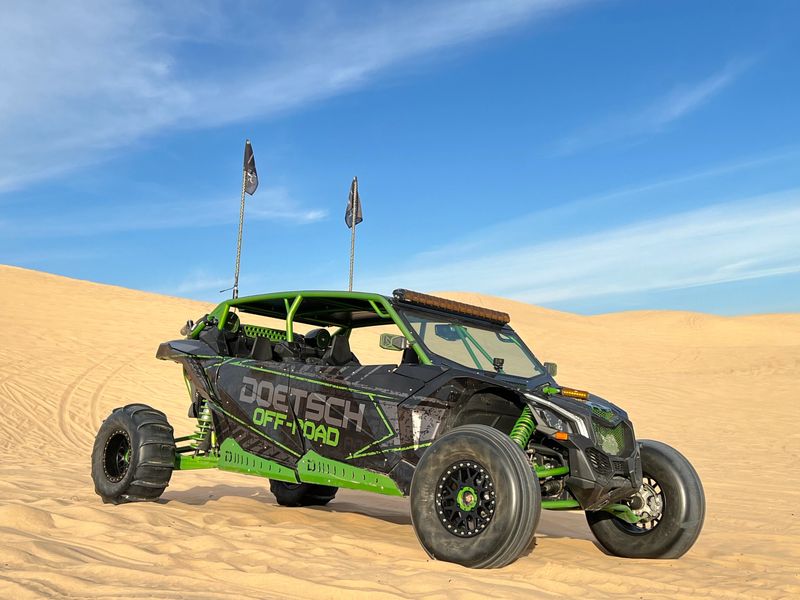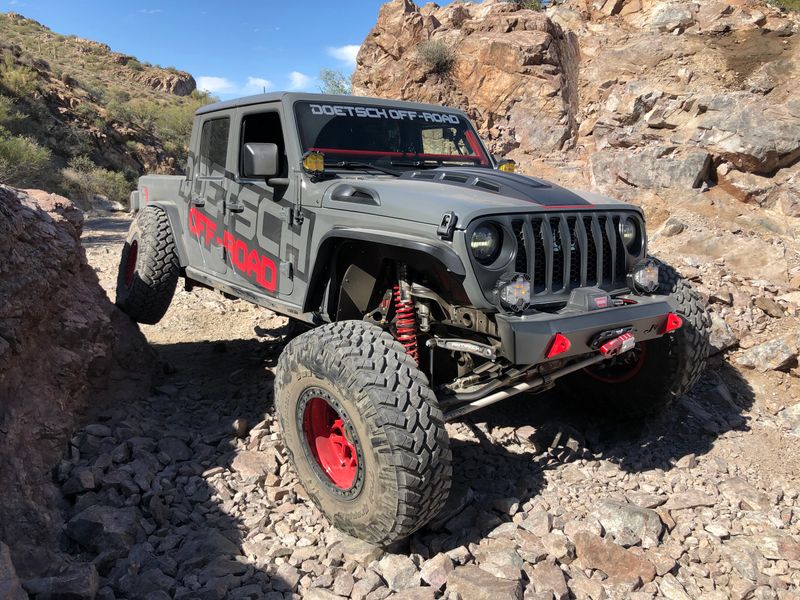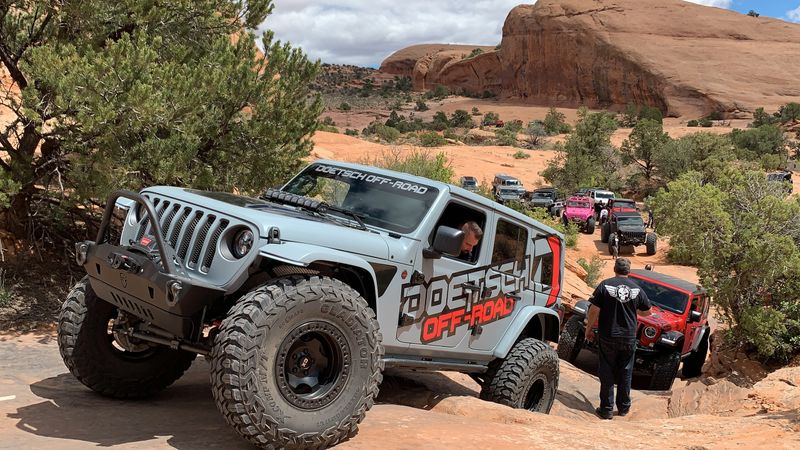 Over the past 14 years, Doetsch Off-Road has built numerous well-built & capable Jeeps that have made the rounds across America, bringing to you the latest trends in the off-road aftermarket. And now through the Doetsch Off-Road Marketplace, you can purchase the same hand selected parts & accessories that we have featured on our project builds like Doomsday, JeepZilla, Sergeant Rock, Beach Krawler, Dune Warfare, Trail Reaper, Bulletproof and Black Widow!