Doetsch Off-Road Installation Instructions
These instructions offer a general overview of the installation of our in-house built parts & accessories. A qualified/certified mechanic should be consulted and/or commissioned to perform the work in order to avoid damage to any and all components, as well as to keep intact any potential Original Equipment Manufacturers (OEM) warranties.

Please also review the terms below regarding the use of Doetsch Off-Road manufactured products. Your installation of these products constitutes acceptance of these terms.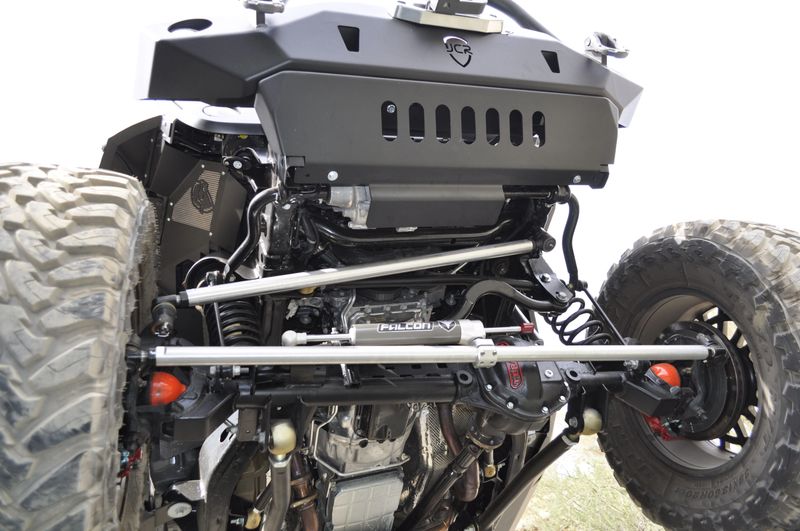 Terms of use
These products are offered to you conditioned upon your acceptance without modification of the terms, conditions, and notices contained.
Exclusive Obligation
These products have been designed for the specific use of applications. This product may not be used for unlawful purposes and that use is expressly prohibited under the terms and conditions of its use.
Use limitation
You may not copy, distribute, transmit, display, perform, reproduce, publish, license, create derivative works from, transfer, or sell, any information, from the Doetsch Off-Road website or its products.
Guarantees
No guarantees are given or implied to the product efficiency, product performance and production or its improvement.
Limitation Of Liability
In no event shall Doetsch Off-Road be liable for any direct, indirect, punitive, incidental, special consequential damages, to property or life, whatsoever arising out of or connected with the use or misuse of it's products.
Other Statements
Doetsch Off-Road employees or representatives, ORAL OR OTHER WRITTEN STATEMENTS, DO NOT CONSTITUTE WARRANTIES, shall not be relied upon by buyer, and is not part of the contract for sale or this limited warranty.
Entire Obligation
The TERM OF USE, WARRANTY AND DISCLAIMER document states the entire obligation of Doetsch Off-Road with respect to the products.
If any part of this disclaimer is determined to be invalid, void, unenforceable or illegal, including, but not limited to the warranty disclaimers and liability disclaimers and liability limitations set forth above, then the invalid or unenforceable provision will be deemed superseded by a valid, enforceable provision that most closely matches the intent of the original provision and the remainder of the agreement shall remain in full force and effects.
General
This disclaimer statement is governed by the laws of Arizona. You hereby consent to the exclusive jurisdiction and venue of the Courts of Arizona, in all disputes arising out of or relating to the use of this product. Use of this product is unauthorized in any jurisdiction that does not give effect to all provisions of these terms and conditions, including without limitation this paragraph.
Modification of Terms and Conditions
Doetsch Off-Road reserves the right to change the terms, conditions, and notices under which their products are offered.